Erosion & Drainage issues can be very costly and dangerous.

Instead of worrying about every major rain or snowfall, let us help you make the right changes.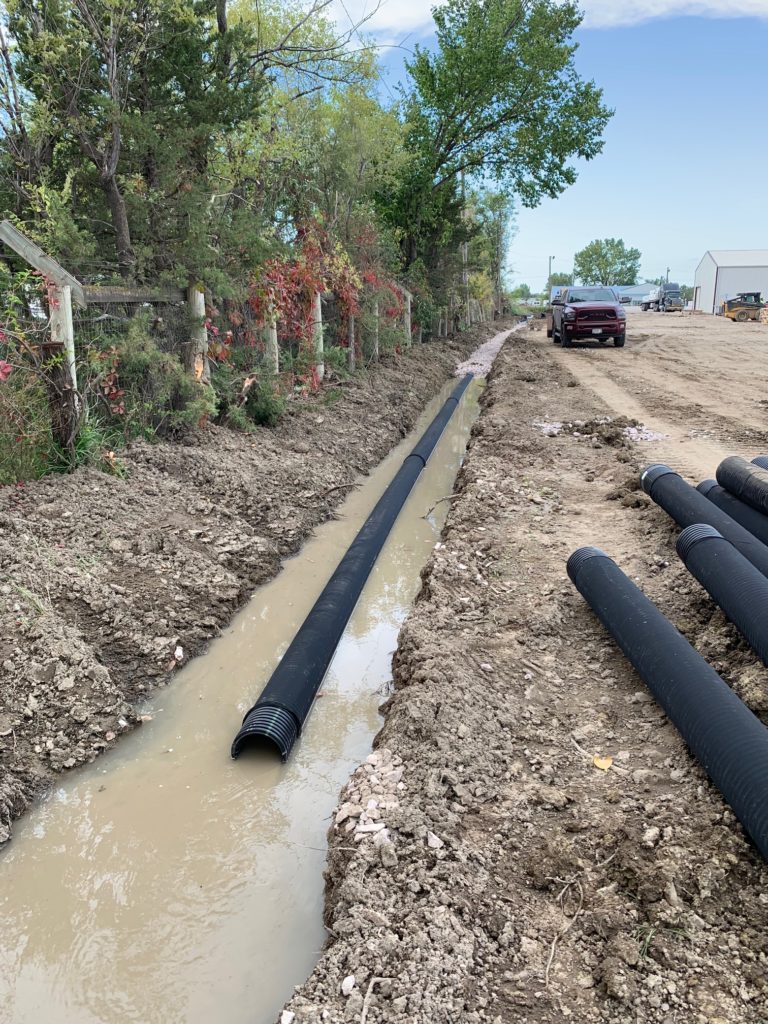 We have the knowledge and skills to ensure water drains properly away from your business or home.
If your land floods or drains toward the foundation of your building every time it rains, you have a grading problem.
Drainage toward your building will lead to problems with your foundation and your underground systems.
Installing proper drainage and water control solutions is crucial.
Contact us today to see how we can help you with your drainage project. (605) 656-0016